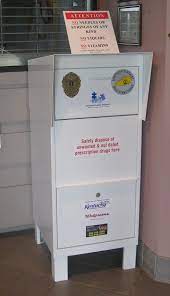 Prescription drug abuse often starts at home, with teenagers stealing unused medications from family medicine cabinets. Unwanted prescription drugs can be safely dropped off in collection boxes where they will be properly disposed of. Last year Northern Kentuckians safely disposed of over half a ton of medication through NKDSF disposal boxes.
* Please do not dispose of syringes, liquids or vitamin / dietary supplements.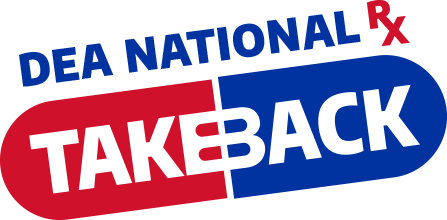 Too often, unused prescription drugs find their way into the wrong hands. That's dangerous and often tragic. That's why it was great to see thousands of folks from across the country clean out their medicine cabinets and turn in – safely and anonymously – a record amount of prescription drugs.
---
Northern Kentucky Prescription Drug Disposal Locations
---
Boone County Sheriff's Office
3000 Conrad Lane
Burlington KY 41005
(859) 334-2175
Erlanger Police Department
505 Commonwealth Ave
Erlanger KY 41018
(859) 727-2424
Villa Hills Police Department
719 Rogers Road
Villa Hills KY 41017
(859) 341-3535
Edgewood Police Department
385 Dudley Road
Edgewood KY 41017
(859) 331-5911
Campbell County Police Department
8774 Constable Drive
Alexandria, KY 41001
(859) 547-3102
Highland Heights Police Department
176 Johns Hill Road
Highland Heights, KY 41076
(859) 441-8956
Bellevue Police Department
616 Poplar Street
Bellevue, KY 41073
(859) 261-1122
Florence Police Department
8100 Ewing Boulevard
Florence KY 41042
(859) 647-5420
Kenton County Police Department
11777 Madison Pike
Independence KY 41051
(859) 356-3895
Fort Wright Police Department
409 Kyle's Lane
Fort Wright KY 41011
(859) 331-2191
Park Hills Police Department
1106 Amsterdam Road
Park Hills KY 41011
(859) 431-6172
Fort Thomas Police Department
130 N. Fort Thomas Avenue
Fort Thomas, KY 41075
(859) 441-6562
Newport Police Department
998 Monmouth Street
Newport, KY 41071
(859) 292-3622
Cold Spring Police Department
5589 East Alexandria Pike
Cold Spring, KY 41076
(859) 441-6289